Welcome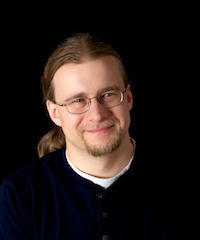 Thanks for visiting! You can learn more about me, find a complete list of my published works, or select the icon of your favorite social media and connect with me there.
My Journal is a special place where I share my thoughtful musings on a wide variety of topics. I hope you enjoy reading it as much as I enjoy writing it. More Info…
Latest Release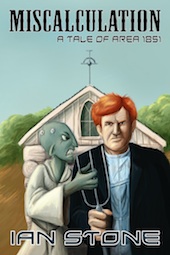 Amos O'Neal and his family joined the wagon train with dreams of a new life in Oregon, but those plans changed when the Krukians' flying saucer descended from the sky. The aliens offered to trade incredible machines for the settlers' mundane possessions, and although Amos didn't trust the Krukians, the other members of the wagon train voted to stay.
Miscalculation is a tale of unlikely friends and contrasting cultures. Featuring uniquely endearing characters and insightful humor, Miscalculation is a story you will never forget. More Info…
Available: Amazon
, Kindle
, iBooks, and Smashwords.